Craig Kelly Dies In Avalanche
by Press Release

Tuesday January 21, 2003




For over 15 years, Craig Kelly has left an indelible mark on the sport of snowboarding. Craig's career recently evolved into backcountry guiding where he was based primarily in British Columbia. Over the weekend, Craig was guiding a group of skiers and riders in the Revelstoke area of British Columbia. The group was caught in an avalanche. Tragically, Craig Kelly and six others did not survive.

CNN World News Coverage on the Avalanche

Craig's riding style, ideas and passion helped define snowboarding and influenced the sport and industry in innumerable ways. Craig was a four-time World Champion, a three-time U.S. Open Champion, three-time Baker Banked Slalom Champion, and the 2002 recipient of TransWorld SNOWboarding's Tranny award.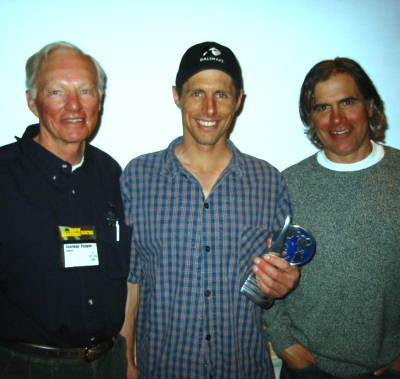 Snurfer Founder Sherman Poppen with Craig Kelly and Jake Burton Carpenter. Photo: Stouffer
"I can't think of a bigger loss to the sport, and to all of us personally," says Jake Burton. "Craig was the epitome of core: to be World Freestyle Champion four times and rule the sport the way he did was a huge accomplishment, but to retire from competing and go on to become a backcountry guide says far more about him. He is the rider who put professionalism into team riding, and then later demonstrated his passion by dedicating his life to the sport. I know Craig would want us to respect the loss of the other victims as much as him. I'm sure that for Craig that was the toughest part along with leaving Savina and Olivia."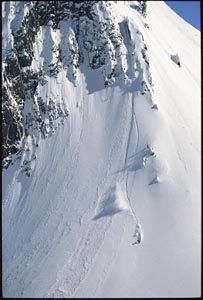 Craig Kelly
"I met Craig in 1989," says Terje Haakonsen. "He was my inspiration before I met him. When I finally met him he turned out to be the best possible role model. He has always been the mentor for my friends and me. Not just because of his snowboarding, but also for his lifestyle and love for the mountains. I don't know anybody else that loved mountain riding as much as he did. Nor do I know anybody who had the style and grace coming down the mountain. Having Craig leaving us, he will still be my greatest mentor."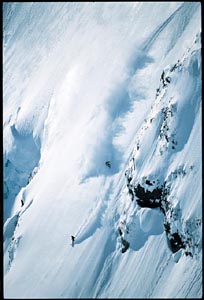 Craig Kelly
Dave Downing also had this to say about Craig. "Craig Kelly is not only my friend, but a hero and a mentor of mine in snowboarding. I was totally freaked out the first time I went riding with Craig. I couldn't believe that I was riding with my hero, and he was so nice and down-to-earth. Watching him ride was like watching water flow down a river. When we were out in the backcountry, he wasn't into taking risks, but taking the path of least resistance and riding the smoothest. I will miss Craig very much, but I will always remember the sound of him riding down a powder-filled mountain. All you could hear was him breathing, absolutely feeling every part."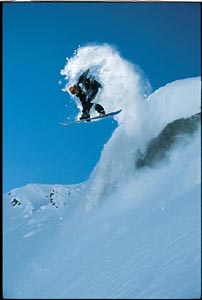 Craig Kelly
Craig Kelly was 36 years old and is survived by his daughter, Olivia and partner, Savina. TransWorld SNOWboarding and the entire Burton family deeply mourns his loss and extend our sympathies to all the families and friends touched by this tragedy. Donations in memory of Craig Kelly can be sent to the Canadian Avalanche Association, P.O. Box 2759, Revelstoke, B.C., Canada, V0E 2S0 or via the web at http://www.avalanche.ca in the sales and products section.



• From The Top: Craig Kelly
• The TWS 100 Photo List: Every Rider Who Made The Mag
• TWS Conference—Day 4: Craig Kelly Wins Tranny
• Top Ten Interviews